Image Library > Landscapes & Scenics > Landscape Astrophotography >
2015 Perseid Meteor Shower over Lassen Volcanic National Park
The 2015 Perseid meteor shower dazzles stargazers over Lassen Volcanic National Park. The Perseids are associated with comet Swift-Tuttle and appear to originate from the constellation Perseus in the northern arm of the Milky Way galaxy. They show up all over the night sky, however, and a few seem to scatter randomly (i.e., not from the radiant, Perseus).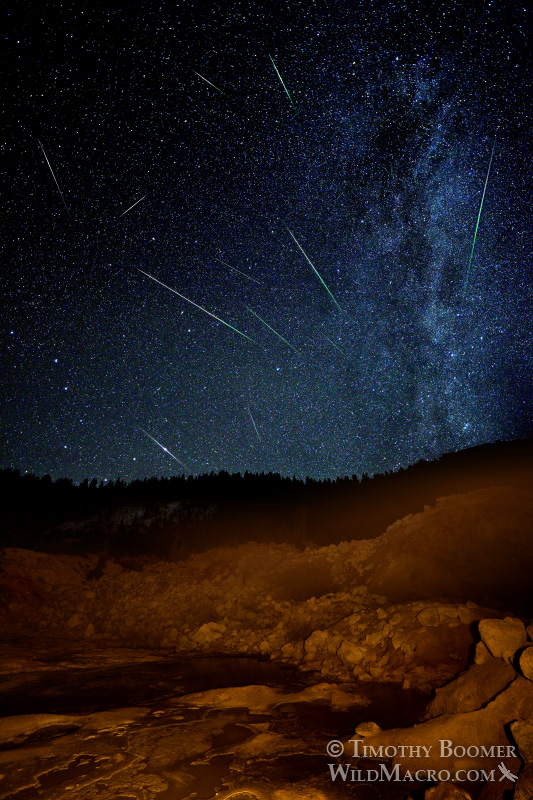 Perseids as seen from Bumpass Hell, the most impressive hydrothermal area in Lassen Volcanic National Park. One could say that both the heavens and hell are visible in this picture. Among the constellations easily visible in this photo are the Big Dipper (which is very useful for locating the north star, Polaris) and Cassiopeia. The meteor shower's radiant, Perseus, is partially obscured by the horizon on the lower right side.
SCE0131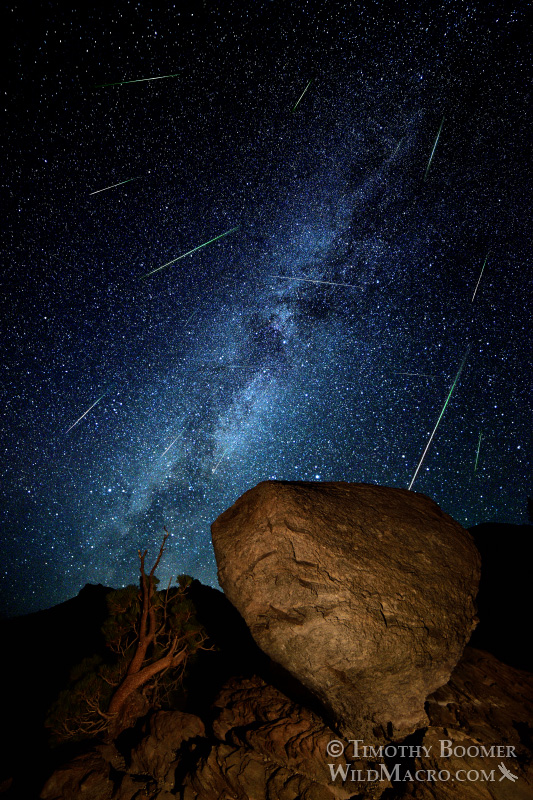 Perseids over a glacial erratic boulder in Lassen Volcanic National Park. Here, we are actually looking at the southern arm of the Milky Way, which is away from the radiant (or towards the antiradiant). Glacial erratics are rocks that are significantly different in composition, shape or size from others in the vicinity and were carried to their current location long ago by glacial ice.
SCE0132

Next Astrophotography Page: Milky Way over Alabama Hills




Interested in buying a print or licensing a picture? Click on the purchasing link for more information or contact us with any questions you may have. Thanks for looking!

Back To Top

All images copyright Timothy Boomer. All rights reserved worldwide.