Image Library > Insects > Dragonflies & Damselflies >
Pacific forktail (Ischnura cervula)
The Pacific forktail (Ischnura cervula) is a common damselfly not only in California, but near aquatic sites throughout much of North America. The four pale blue spots atop the male's abdomen are diagnostic to this diminutive, but nonetheless attractive species.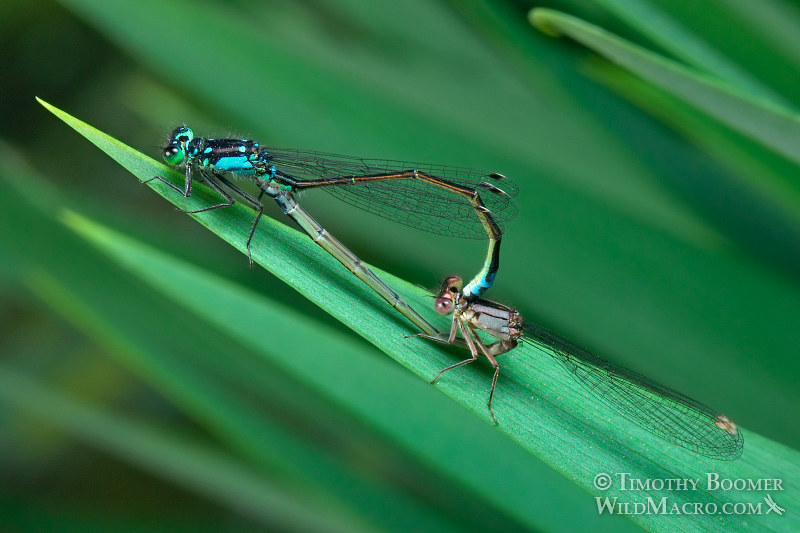 Pacific forktail (Ischnura cervula), pair in mating wheel. Yolo County, California.
DAM0052

Next Insect: Variegated meadowhawk (Sympetrum corruptum)




Interested in buying a print or licensing a picture? Click on the purchasing link for more information or contact us with any questions you may have. Thanks for looking!

Back To Top

All images copyright Timothy Boomer. All rights reserved worldwide.