Image Library > Flora > Heath Family >
White mountain heather (Cassiope mertensiana)
White mountain heather (Cassiope mertensiana) is a high elevation plant native to California and found generally just below timberline on mountains throughout western North America. This small wildflower, which John Muir called the "fairest and dearest," is also known as western moss heather and alpine heather.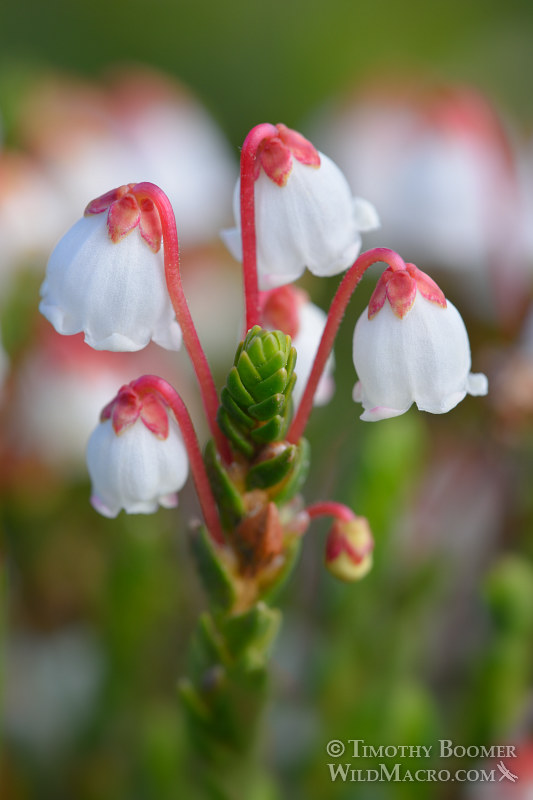 White mountain heather (Cassiope mertensiana), highly detailed close-up of tiny flowers blooming. Carson Pass, Eldorado National Forest, Sierra Nevada, Alpine County, California.
PLA0424

Next Plant: White-veined wintergreen (Pyrola picta)




Interested in buying a print or licensing a picture? Click on the purchasing link for more information or contact us with any questions you may have. Thanks for looking!

Back To Top

All images copyright Timothy Boomer. All rights reserved worldwide.