Image Library > Flora > Buttercup Family >
White marsh marigold (Caltha leptosepala)
White marsh marigold (Caltha leptosepala) is one of the first wildflowers to bloom each year in soggy seeps and stream banks in the subalpine and alpine habitats. This herbaceous perennial is native to California and endemic to western North America.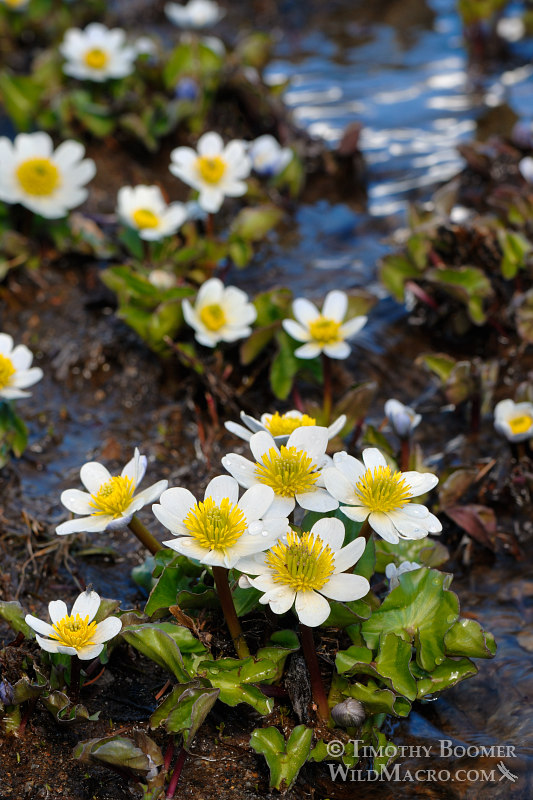 White marsh marigold (Caltha leptosepala), in a seep above Winnemucca Lake. Carson Pass, Eldorado National Forest, Sierra Nevada, Alpine County, California.
PLA0317

Next Plant: Engelmann's hedgehog cactus (Echinocereus engelmannii)




Interested in buying a print or licensing a picture? Click on the purchasing link for more information or contact us with any questions you may have. Thanks for looking!

Back To Top

All images copyright Timothy Boomer. All rights reserved worldwide.