Image Library > Flora > Phlox Family >
Whiskerbrush (Leptosiphon ciliatus)
Whiskerbrush (Leptosiphon ciliatus, formerly Linanthus ciliatus), is a common, but tiny wildflower native to California and the west coast. Its whorled leaves are densely hairy and are the source of its common name.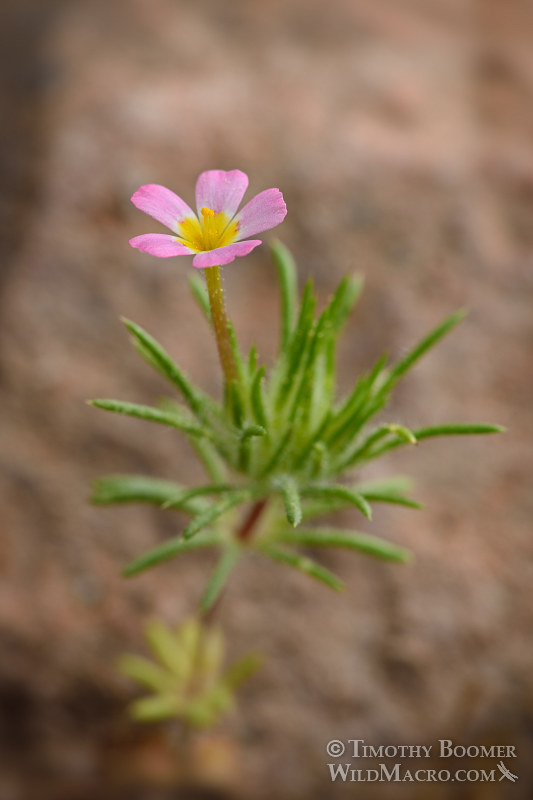 Whiskerbrush (Leptosiphon ciliatus), life-size magnification of a single wildflower. Thunder Mountain Trail, Eldorado National Forest, Sierra Nevada, Amador County, California.
PLA0401

Next Plant: Jeffrey pine (Pinus jeffreyi)




Interested in buying a print or licensing a picture? Click on the purchasing link for more information or contact us with any questions you may have. Thanks for looking!

Back To Top

All images copyright Timothy Boomer. All rights reserved worldwide.