Image Library > Flora > Cypress Family >
Giant sequoia (Sequoiadendron giganteum)
Giant sequoias (Sequoiadendron giganteum) are the world's largest trees. Growing only in isolated groves on the Sierra Nevada's western slopes, these magnificent redwoods are endemic to California and are considered to be an endangered species.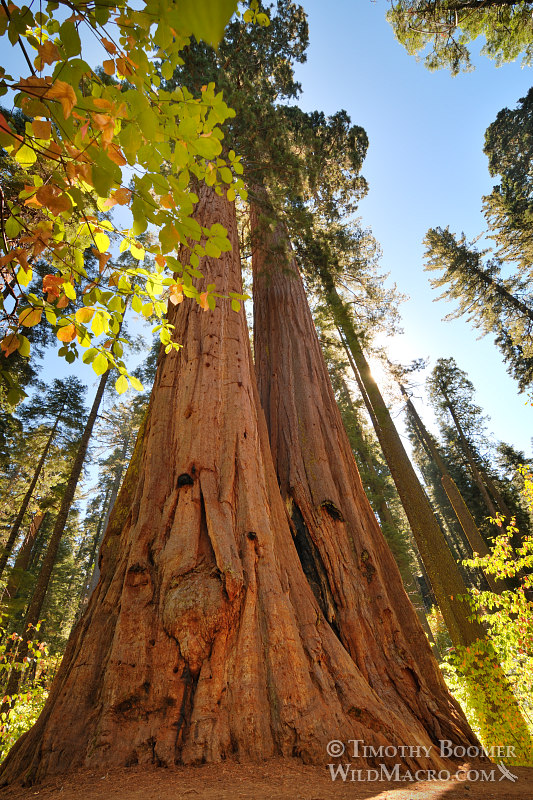 Giant sequoias (Sequoiadendron giganteum) stretch hundreds of feet into the sky. Calaveras Big Trees State Park, Calaveras County, California, USA.
PLA0357

Next Plant: Sierra juniper (Juniperus grandis)




Interested in buying a print or licensing a picture? Click on the purchasing link for more information or contact us with any questions you may have. Thanks for looking!

Back To Top

All images copyright Timothy Boomer. All rights reserved worldwide.