Image Library > Flora > Pink Family >
California sandwort (Minuartia californica)
California sandwort (Minuartia californica) is a California-native annual herb which produces tiny wildflowers less than 5 millimeters across. Though these white blossoms are small in stature, this species typically blooms in large numbers and can therefore still be seen from a reasonable distance.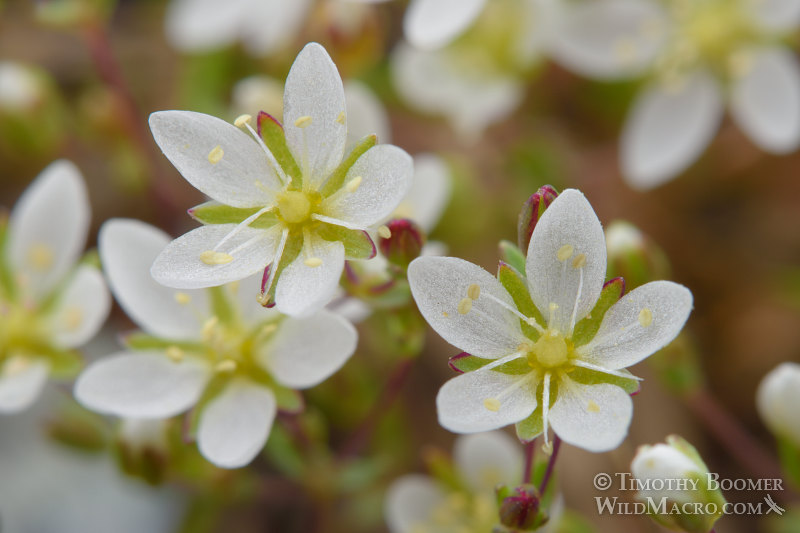 California sandwort (Minuartia californica), high magnification close-up of wildflowers in bloom. Traverse Creek Botanical Special Interest Area, Eldorado National Forest, Sierra Nevada, El Dorado County, California, USA.
PLA0481

Next Plant: California Indian pink (Silene laciniata ssp. californica)




Interested in buying a print or licensing a picture? Click on the purchasing link for more information or contact us with any questions you may have. Thanks for looking!

Back To Top

All images copyright Timothy Boomer. All rights reserved worldwide.