Image Library > Additional Animals > Sea Life >
Purple Shore Crab (Hemigrapsus nudus)
The purple shore crab (Hemigrapsus nudus) is a crustacean common to intertidal zones along the west coast. The presence of purple spots on the chelipeds (clawed legs) and the absence of setae (stiff bristles or hairs) help to distinguish this crab from other similar species.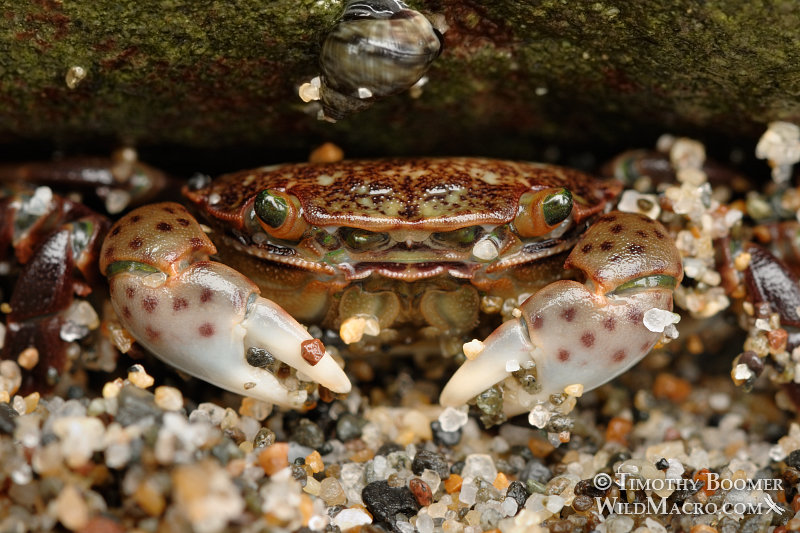 Purple shore crab (Hemigrapsus nudus), close up ground-level view. Bodega Bay, Sonoma County, California, USA.
ANI0057

Next Animal: California mountain kingsnake (Lampropeltis zonata)




Interested in buying a print or licensing a picture? Click on the purchasing link for more information or contact us with any questions you may have. Thanks for looking!

Back To Top

All images copyright Timothy Boomer. All rights reserved worldwide.